The Institute's Benevolent Fund
The Institute has for many years maintained a registered charity devoted to alleviating those of our members who, from time to time, find themselves in financial distress through unforeseen circumstances.
This charity could not exist, or meet its aims, without the generous assistance of those amongst us kind enough to make donations.
If you would like to support the Benevolent Fund, please complete the relevant section of the subscription advice form. In order to allow the Fund to reclaim the tax element of any donation, please also sign to agree that they may do so on your behalf. This simple act has the benefit of increasing your donation by the same percentage as the tax you have already paid on the donation - but at no cost to you. Those who pay their subscriptions by Direct Debit can also make donations on this form if they wish.
Charity support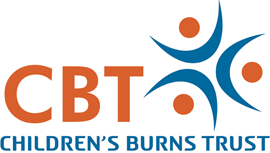 The ICWCI Benevolent Fund is a supporter of the Children's Burns Trust www.cbtrust.org.uk