This page provides information on educational courses with:
University of Wolverhampton

CADUK

Brian Scaddan Associates

University of Wolverhampton
Distance Learning Module (Practical Portfolio - 4CN005)
The ICWCI has worked collaboratively over recent years with the University of Wolverhampton to create an ICWCI accredited online 12 week short course.
The module is delivered twice per year in October and February through an on-line distance learning mode. This course is delivered by tutors from the University of Wolverhampton's School of Architecture and Built Environment. One of the benefits of distance learning is that the course can be undertaken from the comfort of your home or workplace and all material can be accessed 24/7.
The course is aimed towards individuals, who are employed in Construction, Engineering, Electrical, Mechanical industries (e.g. trade workers, site operatives or site managers) or those employed in Construction Quality Control. Individuals who have a minimum of 3 years on-site construction experience or who hold a HNC, City & Guilds, level 2 NVQ qualifications or other equivalent qualification.
Successful completion of the module will provide you with the grounding needed to apply for ICWCI Membership (potentially leading to LICWCI or MICWCI grade), or if you are an existing member provide a pathway towards your mandatory CPD. You can also use the 20 credits gained and continue towards a Foundation Degree or BSc (Hons) University of Wolverhampton Degree within the Built Environment.
The following outline is what you would typically study during the 12 weeks of the course:
| | |
| --- | --- |
| Week 1 | Welcome week |
| Week 2 | Introduction to Quality |
| Week 3 | Quality of Products & Material |
| Week 4 | Management & Inspection of Quality (optional self-directed study activity – Building Regulations) |
| Week 5 | Introduction to Professional Ethics |
| Week 6 | Code of Conduct |
| Week 7 | Professional Ethics |
| Week 8 | Introduction to Contracts |
| Week 9 | Roles of Client Representatives in Contracts |
| Week 10 | Opening up of works |
| Week 11 | Online Presentation Practice & Guidance |
| Week 12 | Online Presentations |
| Week 13 | Portfolio Submission |
The cost of the module is £750 and runs for a duration of 12 weeks.
The University is also developing an on-line two year foundation degree in collaboration with the ICWCI (expected to commence in September/October 2019). The University of Wolverhampton can also offer (dependent on sufficient numbers), bespoke "in-house" Clerk of Works short courses.
For further information on any of the courses mentioned above or to register your interest please contact Rosalind Boden at R.Boden@wlv.ac.uk or 01902 322 723.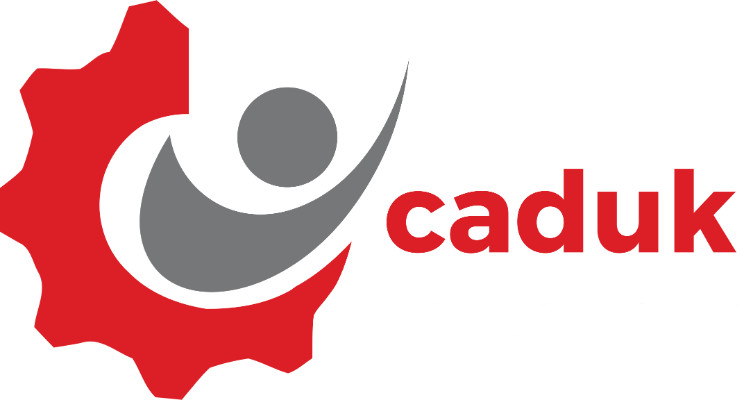 CADUK
NVQ Level 6 - Senior Site Inspection Diploma (SSI6)
CADUK offer access to the SSI6 via an online e-assessment route. The work required reflects on professional practice and the provision of evidence to ensure each learner carries out work to the industry standard for their occupation.
There are no time constraints associated with NVQs and achievement is down to an individual's personal motivation.
Learners of this NVQ will have an opportunity to apply for ICWCI membership via a direct route (non-interview assessment) after successful completion of their diploma.
In terms of academic value, this qualification is at bachelor degree level see: https://www.gov.uk/what-different-qualification-levels-mean/list-of-qualification-levels
The cost of this qualification through CADUK is £1850+VAT.
For further information please visit: https://www.caduk.co.uk/services/level-6-nvq-diploma-in-senior-site-inspection/ or contact Gary Pollard at gary@caduk.co.uk or telephone 01952 292005

Brian Scaddan Associates
Level 6 NVQ Diploma in Senior Site Inspection (L6-SSI)
£1,650.00 plus VAT
Accredited by Pearson's, Brian Scaddan Associates delivers the SSI via an online E-Portfolio platform. Occupational competency is demonstrated through the submission of evidence, with the support and guidance from one of our dedicated assessors. Attainment of this qualification can be achieved within 6 to 18 months dependant on the candidate's personal commitment. After successfully completing the NVQ candidates will be welcome to apply for ICWCI membership.
For further information please contact our sales team on 01245 407516, email info@bsatraining.co.uk or visit our website www.bsatraining.co.uk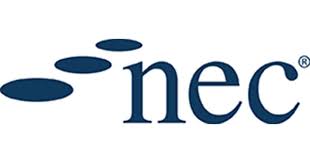 NEC3 ECC SUPERVISORS
ACCREDITATION
The NEC3 ECC Supervisors Accreditation is designed for aspiring supervisors, clerk of works,
construction inspectors and architectural technicians. These roles are essential in the
impartial assessment of construction and require experience in many facets of the building
trade. If you're looking to supervise on a NEC ECC project, this is a chance to be recognised
by employers and give yourself the unique opportunity to set yourself apart from your industry
peers.
The two-day training provides a highly interactive, hands on session with emphasis on scenario
planning and teaching through case studies to equip delegates with skills necessary to be able
to fulfil the supervisor role for an NEC project.
The supervisor in an NEC3 ECC project operates independently of the project manager. They
monitor, test and defect, and check compliance with the Works Information. Therefore, it is
essential the supervisor is sufficiently experienced. Throughout the two-day programme, the
NEC experts leading the training will define the role and duties that a supervisor has.
Successful completion of the course will give you the option to be listed on the Register of
Accredited Professionals, held by the Institution of Civil Engineers (ICE). The accreditation can
also be used as an exempting qualification towards the membership of Institute of Clerks of
Works and Construction Inspectorate (ICWCI).
For more information on the course including dates and availability: call +44 (0)20 7665 2446
or visit www.neccontract.com/supervisor