This page provides information on educational courses with:
University of Wolverhampton

CADUK

Brian Scaddan Associates - National Provider of Level 6 NVQ in Senior Site Inspection (SSI)

Technological University Dublin

University of Wolverhampton
Quality Control Management - Foundation degree (credits)
Accredited by ICWCI and QSi
Industry Practitioners - Be amongst the first to study on this innovative new online course
This course is aimed at individuals who are employed in Construction, Engineering, and M&E, (e.g. trades people, site operatives, site managers, quality control inspectors and industry practitioners looking to upskill or seeking a career change). Individuals who have a minimum of 3 years industry experience or who hold a HNC, City & Guilds level 2/3 or other equivalent experience/qualifications.
Modules are competitively priced and delivered by industry experts.Each module can be studied individually (12 weeks), or studied as part of the complete Foundation Degree (Credits) on-line course (over 2 years).
Unique features of this course:
The Course is commercially priced
Innovating and engaging lecturing strategy includes industry case studies, quizzes, reading material, and supported by dedicated tutors
Weekly learning material will be sent to you via email
The weekly tasks contribute to your final grade
Weekly feedback provided to all submitted work
You will receive a complementary textbook 'Clerk of Works and Site Inspector Handbook' on enrolment to the course/modules
On completion of this Foundation degree, you can use the 240 credits for direct entry to the final two years of a BSc (Hons) in Construction at University of Wolverhampton.
Satisfactory completion of the course is a potential pathway towards Licentiate membership of the Institute of Clerk of Works and Construction Inspectorate, and eventually to full membership of ICWCI with the designation MICWCI, subject to acquiring the relevant level and scope of experience to satisfy the competencies specified by ICWCI.
For more information about the course contact Suzanne:
qsieducation@theqsi.com
0333 012 4549
Managed by Quantity Surveyors International. Registration No: 4979141. Registered Office: 61 School Lane, Hartford, Northwich CW8 1NY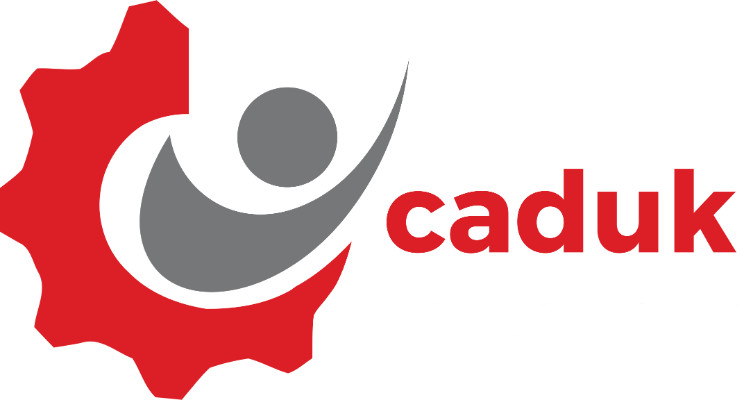 CADUK
NVQ Level 6 - Senior Site Inspection Diploma (SSI6)
CADUK (ICWCI Accredited) offers access to the Pearson Edexcel Level 6 NVQ Diploma in Senior Site Inspection (SSI6) via an online and very customer friendly e-assessment route. The work required within the e-assessment reflects on the professional practice and provision of evidence to ensure each learner carries out work to the industry competency standards for their occupation as a Clerk of Works.
There is a 12 month time constraint associated with all our NVQs and achievement is down to an individual's personal motivation to complete their NVQ and this is easily achievable within 1-3 months.
Learners completing this NVQ will have an opportunity to apply for ICWCI membership.
In terms of academic value, this qualification is at bachelor's degree level see: https://www.gov.uk/what-different-qualification-levels-mean/list-of-qualification-levels
The cost of this qualification through CADUK is £1850 + VAT.
For further information please visit: https://www.caduk.co.uk/services/level-6-nvq-diploma-in-senior-site-inspection/ or contact Gary Pollard MCIOB gary@caduk.co.uk or Nick Asprey at nick@caduk.co.uk or telephone 01952 287366 and we will professionally guide you through the process and procedures from inception to completion.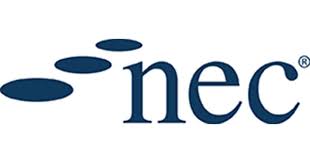 NEC: ECC SUPERVISOR
ACCREDITATION
The NEC: ECC Supervisor Accreditation is designed for aspiring supervisors, clerk of works, construction inspectors and architectural technicians. These roles are essential in the impartial assessment of construction and require experience in many facets of the building trade. If you're looking to fulfil the role of Supervisor on an NEC3 or NEC4 ECC project, this is a chance to be recognised by employers and give yourself the unique opportunity to set yourself apart from your industry peers.
The supervisor in an NEC ECC project operates independently of the project manager. They monitor, test and defect, and check compliance with the Works Information. Therefore, it is essential the supervisor is sufficiently experienced. Throughout the course, the NEC experts leading the training will define the role and duties that a supervisor has and explain how to be an effective supervisor.
The two-day training provides a highly interactive, hands on session with emphasis on scenario planning and teaching through case studies to equip delegates with skills necessary to be able to fulfil the supervisor role for an NEC project. Training is available for both NEC3 and NEC4 Supervisor Accreditation pathways.
Successful completion of the programme will give you the option to be listed on the Register of Accredited Professionals, held by the Institution of Civil Engineers (ICE). The accreditation can also be used as an exempting qualification towards the membership of Institute of Clerks of Works and Construction Inspectorate (ICWCI). Existing members of ICWCI are eligible for a 5% discount off the NEC ECC Supervisor Accreditations.

For more information on the course including dates and availability: call +44 (0)20 7665 2446 or visit https://www.neccontract.com/NEC4-Supervisor"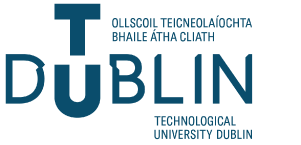 Technological University Dublin, TUDublin
B.Tech in Construction Site Management
Technological University Dublin is the former Dublin Institute of Technology. In recent years this renowned and long established educational body was granted University status and is now known as TUDublin.
TUDublin has been associated with ICWCI in various forms for over fifty years.
In more recent years this association continues primarily through TUDublin 'Construction Site Management' programme of study, which is accredited by ICWCI.
Course Information
Are you qualified in a construction trade? If so, you can apply to study for Bachelor of Technology in Construction Site Management (code DT149A) and achieve a construction degree over three years, through a combination of part-time study and experience gained on construction site.
This well-established, degree programme (NFQ Level 7) in TU Dublin Bolton Street College is aimed at qualified and experienced building related craft/trade-persons.
"The course gave me a vast amount of knowledge regarding the law side of contracts, finance, measurement & costing, autocad and surveying." Gerry Hughes, Montane Developments (IRL) Ltd.
"I highly recommend the course to people who are interested in getting into management in construction." Ronan McAuley, Supervisor with Jones Engineering.
About the Programme
This programme of study is aimed at achieving a Level 7 qualification as per the National Framework of Qualifications (NFQ) in Ireland (Level 5 NFQ UK equivalent).
This level of qualification is intended to assure that the learner achieves a comprehensive range of skills alongside a detailed theoretical understanding of the subject matter. The programme provides students with knowledge, skills and competencies in the broad areas of construction technology, management, building quantities/contract administration and surveying and levelling processes and procedures in conjunction with Health and Safety issues and other appropriate legislation. It enables career progression in the construction industry in supervisory, management and inspectorate roles.
Upon successful completion of this programme, graduates will be competent to:
Plan and co-ordinate elements of work in a construction project.
Plan, co-ordinate and control construction project resources.
Interpret construction design drawings and specifications.
Recognise and apply the statutory requirements of Building Regulations and Technical Guidance Documents
Recognise and apply the statutory requirements of Health and Safety at Work Act and Safety, Health and Welfare (Construction) Regulations.
Recognise and apply where appropriate other statutory legislation applicable toconstruction activities.
Liaise with designers, and others as part of a team for the successful completion of aconstruction project.
Monitor and control construction projects to meet required standards of quality, costand time.
Assess and evaluate quality in production and workmanship.
Apply the principles of construction project production with regard to economy and efficiency
Programme Structure
The Programme Modules are structured in such a manner that there is progressive spread of learning throughout the three stages with a common thread of:
Construction Technology
Construction Management
Building Quantities and Contract Administration
Surveying and Levelling
Health and Safety
Academic Research
Students of the programme are offered student membership of ICWCI. Those who avail of this option and retain membership throughout the three years and subsequently graduate with the B.Tech will be eligible to apply for LICWCI.
Target Group
B.Tech in Construction Site Management has been designed to support the career progression of qualified and experienced building related craft/tradespersons, such as carpenters, joiners, bricklayers, electricians and plumbers. Through structured and self-directed learning students are supported in the advancement of their knowledge and skillsets, obtaining an academic qualification in site management that is respected throughout the industry.
Former graduates now work in roles such as Site Managers, Clerks or Works, Construction Inspectors, Estate Management, Self-Employed Contractors etc.
Accreditation
The Programme was successfully re-accredited by the Chartered Institute of Builders (CIOB) in 2019. The University was also accredited as a CIOB Centre.
The Programme is also accredited by the Institute of Clerks of Works and Construction Inspectorate (ICWCI).
Contact
For further information about DT149A B.Tech in Construction Site Management:
Email: joseph.little@TUDublin.ie
Location: TU Dublin Bolton Street