Vacancies
Please see below for a current list of vacancies.
Clerk of Works (Electrical and Lift Works)
London Borough of Hackney

The London Borough of Hackney delivers a significant volume of electrical and lift works borough-wide. As a Clerk of Works you will undertake quality control for Hackney's 600 lifts across its housing estates and will be required to inspect lifts in relation to modernisation of its lift stock, lift repairs and servicing for hydraulic, traction, and MRL lifts as well as ensuring that certification is accurate.
You must have experience working in the lift industry and have the technical knowledge and understanding to identify, analyse and determine high quality work, and where regulations are not being adhered to will be able to provide suitable recommendations to solving lift problems. This would include writing reports on stock condition and in conjunction with maintenance and insurance surveyor's reports.
You will require good interpersonal skills to engage with and get best practice from the lift contractor. Knowledge CMS Anywhere, is desirable but not essential.
It is essential that you attach a supporting statement, utilising the job description and person specification.
Closing Date: 09 August 2020
Interview Date: W/c 16th August 2020
We are working towards our vision, which is to be a place for everyone. Hackney Council works to eradicate discrimination.
For further details and to apply, go to: https://recruitment.hackney.gov.uk/vacancy/clerk-of-works-officer-lift/
Clerk of Works
Allendale Estates - Newcastle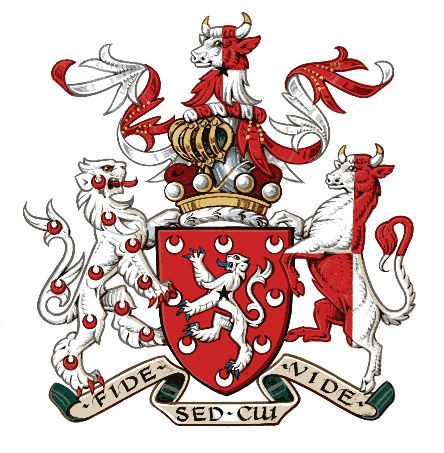 Allendale Estates exists as a catalyst for culture, business, and biodiversity in the North-East and beyond. We believe in challenging the status quo and thinking differently, creating amazing experiences by a dedication to the highest standards and good taste - we just happen to be a landed estate. This is a brave, new, and exciting chapter in Allendale Estates' evolution. As such we are looking for a dynamic Clerk of Works to join our team in the delivery of excellence across our multifaceted business. Join us in the next stage of our evolution to create something exceptional within a creative and highly rewarding environment.
Provision of a competent maintenance and repair service for the built environment across the estate including mechanical and electrical services and infrastructure elements including an in-house on call and emergency call out service
The line management and efficiency of a small Estate Maintenance Team.
The development, management and maintenance of a core resource of contractors and skills to ensure the competent proactive maintenance, repair and improvement of the built environment, its services and our heritage assets.
Working with the Estates Manager to scope, implement and deliver a five-year repair, improvement and preventative maintenance and energy efficiency improvement programme for the residential and commercial property portfolios.
Managing the Estate's private water supplies.
Overseeing the implementation and delivery of a comprehensive ten-year Maintenance and Repair Plan and Conservation Plan for Bywell Hall, a Grade II* listed mansion house and parkland.
For further information please visit https://www.linkedin.com/jobs/view/1961525155 or contact lindablair@allendale-estates.co.uk
Building Clerk of Works
John Burke Associates

John Burke Associates currently have opportunities for experienced Building Clerks of Works, both full time and on an intermittent basis, for projects in the London and Home Counties regions.
For further information, please contact Ian Carey 01708 770770 icarey@jba.uk.com 07764 898401