Vacancies
Please see below for a current list of vacancies.
Mechanical & Electrical Clerk of Works – Grade 6
University of Liverpool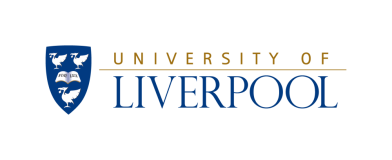 Central Professional Services
Facilities, Residential and Commercial Services (FRCS)
Capital Management
Mechanical & Electrical Clerk of Works – Grade 6
This is an exciting opportunity to be part of the FRCS team within the University of Liverpool. You will work with the in-house design team, external consultants and our maintenance team to assist in delivering projects to a high standard.
This key role will have involvement in projects from design through installation, commissioning, handover and post-occupation and will support project management processes in relation to the development of the University estate and the implementation of the University Strategic Vision and Estates Strategy.
The ability to oversee the commissioning and verification of the Building Management System (BMS) would be desirable, however, training to develop this key activity will be provided if required.
The University's estate covers listed buildings through to state-of-the-art modern facilities used for a wide range of teaching, research, accommodation, clinical and administration purposes. The department is committed to delivering excellent customer service and has challenging energy and carbon reduction targets.
This role may be eligible for part time or job share subject to agreement.
Job Ref: 011105/ICW Closing Date: 6 March 2019
For full details and to apply online, please visit: https://recruit.liverpool.ac.uk
Housing Inspector
London, U.S Embassy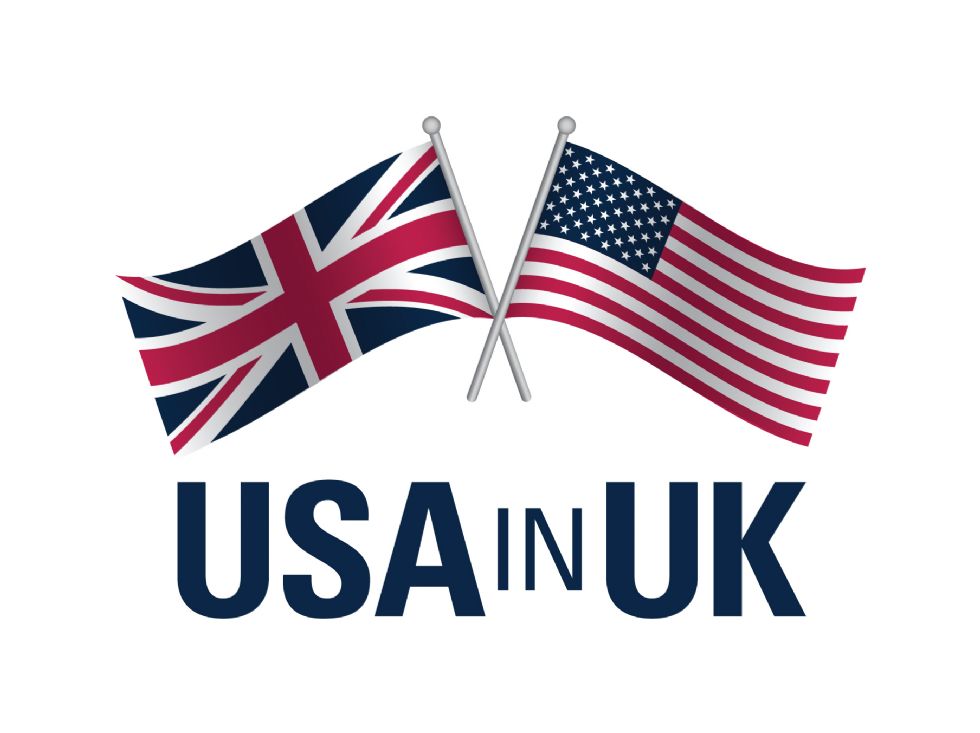 Housing Inspector
London
The Facility Management Office (FM) at the U.S. Embassy London is in search of a detail orientated and customer focused Housing Inspector to perform inspections of the Embassy London's residential housing properties.
Duties will include: determining the nature and extent of maintenance and repair work required: reviewing work that has been performed by landlords, contractors, or in-house technical staff; reviewing work orders and contacting landlords, contractors or their representatives; informing occupants of their work order status.
Benefits:
Performance Related Pay System
Pension Scheme
BUPA Membership
Employee Assistance Program
Season Ticket Loan
Generous Annual Leave & Sick Leave
Paid Public Holidays (U.K. & U.S.)
Requirements:
University degree in either: Facilities Management, Engineering Trades, Environmental Safety, Construction, Engineering or Architecture is required.
Experience in the maintenance, trades inspection, or construction fields is required. Work experience as a project manager, project engineer, project designer or quality control assurance inspector is required.
Level 4 English, both written and spoken is required.
To apply and receive further information regarding the application process, please click here.
Closing date: Open Until Filled
Electrical and Mechanical Quality Inspector
Chelmsford, Essex County Council

Electrical and Mechanical Quality Inspector
Chelmsford
Permanent, Full Time
Essex County Council (ECC) is one of the largest and most dynamic local authorities in the UK, serving a population of 2 million residents, and has a very successful track record of delivering transformational change. We are changing the way we think, the way we work, and the ways in which we deliver our service.
The Capital Investment and Delivery team will develop and deliver the capital programme for Essex County Council.
The Engineering Quality Inspector (Electrical & Mech) will undertake inspections and reviews of contractor's design and installation solutions, ensuring that engineering systems comply with Council specifications, statutory requirements and industry best practice.
Educated to HNC/City & Guilds in engineering trades, with an extensive knowledge of site based engineering installations and a deep understanding of current engineering standards, statutory provisions and building regulations. This role will act as a conduit between the Council and contractor partners, so the ability to build strong working relationships is essential as is experience of managing and resolving challenging situations.
To apply for this position please visit the working for Essex web site via the following link: https://www.workingforessex.com/job-application/21567/
Closing date: 26th February 2019
Clerk of Works - Built Estate
Part time, University of Exeter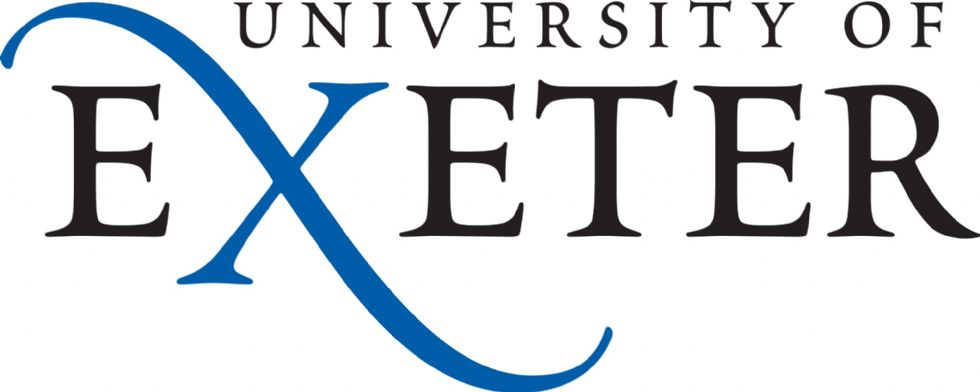 Clerk of Works (P66239)
Built Estate
This permanent, part time post (two days per week) is to support an existing three days per week Clerk of Works role. Although the same role, the days will not overlap. Both positions will likely include the same projects to provide a full week's cover.
Based on the Streatham campus, but with projects also located at the St Luke's campus, this post offers you an exciting and varied workload with a professional, dedicated team.
To assist in the delivery of the University's on-going major construction programme, including its flagship project, Project North Park, we require an experienced Clerk of Works for two days per week.
You will be an important player of a project management team, proactive in the supervision of design & build and other contracts. Previous similar experience is essential. As a time-served craftsperson, with a BTEC/ONC in a relevant construction subject and a corporate member of the ICWCI, you will have an excellent knowledge of Building and Health & Safety Regulations and the ability to communicate and deal with people at all levels of the organisation as well as consultants and contractors.
To view the Job Description and Person Specification document please click here.
For further information, please contact Ian Millar, I.S.Millar@exeter.ac.uk or (01392) 722263.
The University offers some fantastic benefits including up to 41 days leave per year, options for flexible working, onsite gym, cycle to work scheme, sector leading policies around maternity, adoption and shared parental leave (up to 26 weeks full pay), paternity leave (up to 6 weeks full pay), and a new Fertility Treatment Policy.
The University of Exeter is an equal opportunity employer. We are officially recognised as a Disability Confident employer and an Athena Swan accredited institution. Whilst all applicants will be judged on merit alone, we particularly welcome applications from groups currently underrepresented in the workforce.
Apply link
https://jobs.exeter.ac.uk/hrpr_webrecruitment/wrd/run/ETREC107GF.open?VACANCY_ID=377054NyVU&WVID=3817591jNg&LANG=USA
Senior Clerk of Works
Hillingdon Council, Uxbridge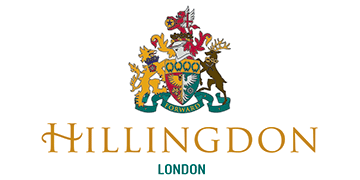 Senior Clerk of Works
Civic Centre, Uxbridge, UB8 1UW
London Borough of Hillingdon are looking for a Senior Clerk of Works to join the Capital Programme Works Service. You will work closely with senior managers to lead the inspection and monitoring on all construction activities of multiple projects.
You will have a can-do attitude, good written and verbal communication and the ability to work in a fast paced, target driven environment.
In return we offer a highly competitive salary, career progression and a range of excellent company benefits!
To apply, please click here.
Closing date: 21 January 2019.
Clerk of Works
Hillingdon Council, Uxbridge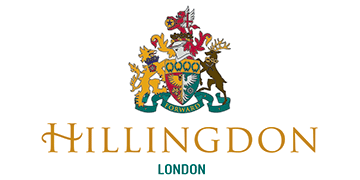 Clerk of Works
Civic Centre, Uxbridge, UB8 1UW
London Borough of Hillingdon are seeking a Clerk of Works to join the Capital Programme Works Service. You will work closely with the Senior Clerk of Works to contribute to the inspection and monitoring on all construction activities.
You will have a can-do attitude, good written and verbal communication and the ability to work in a fast paced, target driven environment.
In return we offer a highly competitive salary, career progression and a range of excellent company benefits!
To apply, please click here.
Closing date: 21 January 2019.
Director of Works and Properties
Lincoln Cathedral, Lincolnshire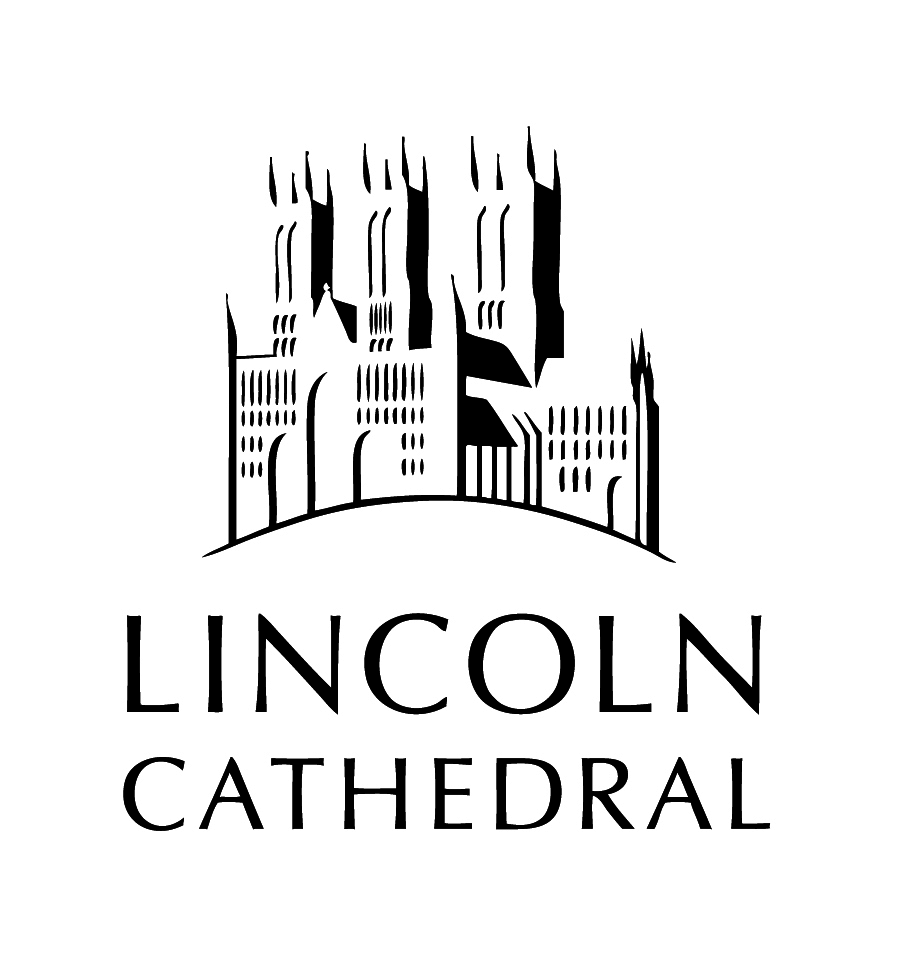 Director of Works and Properties
Competitive salary
Lincoln Cathedral was consecrated in 1092 as the mother church of the Diocese of Lincoln, and over almost a millennium has continued to grow, develop and be enhanced by installations of art, glass, sculpture and furniture, and by the development of modern facilities.
Today, Lincoln Cathedral continues to be a thriving place of worship, and also a destination for many thousands of pilgrims and tourists who come to be inspired by the extraordinary architecture. Voted Britain's Favourite Cathedral in a 2018 Twitter poll, Lincoln is a place which never fails to astonish or astound. Such a magnificent piece of medieval architecture brings its challenges, with constant requirements for repairs and conservation to stonework, medieval and Victorian glass, lead roofs and woodwork, and the expert recording of all works to the building, all by the Cathedral's own team of almost 40 craftsmen and women. Lincoln Cathedral is the only English cathedral in its entirety to be on Historic England's Heritage at Risk register, recognising the challenge of maintaining the building for the benefit of future generations.
Outstanding applicants are sought for this unique opportunity to direct the maintenance and enhancement of Lincoln Cathedral and its historic close of properties, overseeing the work and development of an excellent team of craftsmen and women, and being part of the Cathedral's senior management team.
For an informal conversation, please contact the Subdean, the Revd Canon John Patrick, on 01522 561626.
For full details on how to apply please visit our website: https://lincolncathedral.com/get-involved/current-vacancies/
Closing date for applications: 12 noon, 11 January 2019
Interviews in Lincoln: 28 and 29 January 2019
Construction Supervisor
Guy's and St Thomas' NHS Foundation Trust, London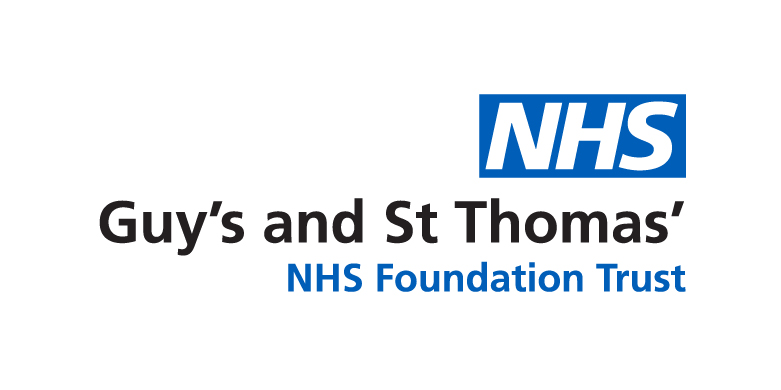 Guy's and St Thomas' NHS Foundation Trust is delivering an ambitious capital development programme which includes large scale construction projects, ranging from the installation of new imaging suites, to the rebuild of our critical care facilities.
We are seeking highly experienced and dynamic Construction Supervisors to join our Capital Development team.
The role
Having gained significant experience on complex projects with build values in excess of £10m, you will:
Ensure legal compliance is maintained, as required by various Acts of Parliament and local by-laws
Assist any third party advisers appointed by the Trust on rectification of any quality management issues during the latent defects period
Review Health and Safety compliance to include the wearing of PPE on site by all, site conditions, access and egress control on site and the displaying of relevant notices (F10).
Monitor quality assurance, compliance with specification, NHS standards (Health Building Notes HBNs and Health Technical Memoranda HTMs) and Trust specific standards.
Experience of working with NEC contracts would be advantageous.
What we offer
We offer a dynamic challenging job in an exciting, fast moving, flexible working environment. We have a strong commitment to your personal and professional development.
In addition, we offer excellent benefits:
A minimum of 27 days annual holiday allowance (not including bank holidays), plus the option to buy and sell. Increasing to 29 days after 5 years and 33 days after 10 years
The NHS Pension Scheme - one of the most generous and comprehensive in the UK. When you start working for the NHS you automatically become a member and you will get an excellent package of pension benefits.
Interest free Season Ticket Loan
Long Term Service Awards
Sports and social club
Subsidised staff gym and leisure facilities at both hospital sites, including a 25m swimming pool at Guy's
Subsidised on-site nurseries and childcare vouchers
On-site cinemas for patients and staff
A comprehensive staff health and well-being Programme, '5 ways to a healthier YOU'
Weekly lunchtime walking group
Ride to work scheme
Employee assistance Programme
Free staff counselling service
Free stop smoking service
Our Trust values: Put patients first, Take pride in what we do, Respect others, Strive to be the best, Act with Integrity
If you would like to join the team, please apply online: http://jobs.gstt.nhs.uk/job/v1453979
For further information please contact Ray Starr, Programme Team Manager, ray.starr@gstt.nhs.uk
The closing date for applications is 6th January 2019. Interviews will be held on 22nd January 2019.
Site Engineers and Site Managers
London Hotels Group, London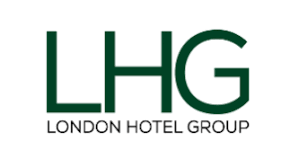 UK based developer is recruiting Site Engineers/Site Managers for projects based in London.
Required Experience:
graduate with a minimum of 5 years from a construction university course/degree (MSc degree would be a plus)
minimum 5 years' experience on site
experience with housing and hotel projects will be essential
experience with deep foundation will be essential
proficiency in AutoCAD and Microsoft Office
fluent in English
moderate/fluent in Romanian will be beneficial
Key Responsibilities:
act as the main technical adviser on a construction site for subcontractors, craftspeople and operatives
check plans, drawings and quantities for accuracy of calculations
ensure that all materials used and work performed are in accordance with the specifications
oversee the selection and requisition of materials
manage, monitor and interpret the contract design documents supplied by the client or architect
liaise with any consultants, subcontractors
to prepare Method Statements
to plan and schedule daily/weekly/monthly site activities
to compile field progress reports on daily/weekly/monthly basis
If you have any questions or you would like to apply, please contact Pooja Damle by emailing pooja@lhg.co.uk
Clerk of Works
East Lothian Council, Tranent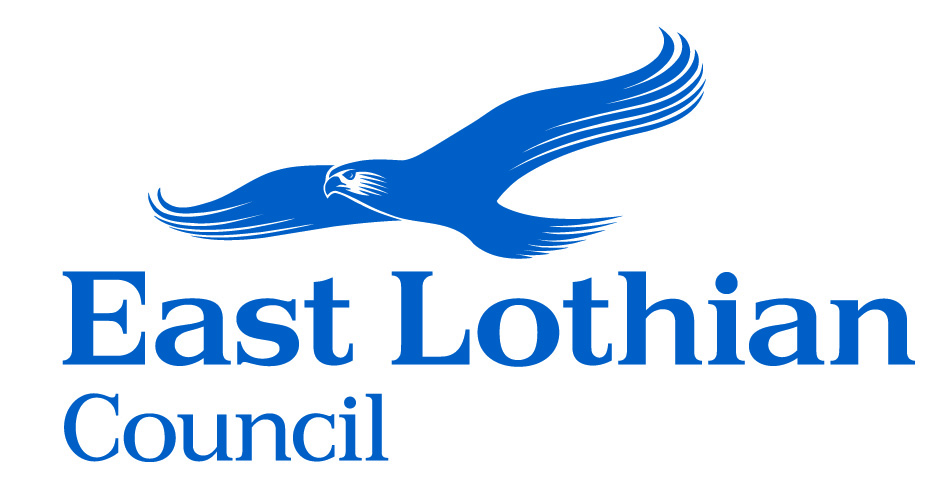 Clerk of Works - full time, permanent
Purpose of the Job

To work with other professional disciplines within the Strategic Asset & Capital Plan Management team and other teams within East Lothian Council to inspect and report on construction works in progress on site.
Ensure that works are constructed in accordance with contract drawings, instructions, specifications and professional standards.
Ensure that works are constructed to high standards of quality and workmanship, and in accordance with relevant standards and codes of practice.
Ensure compliance with all relevant current legislation and standards including safety legislation
To make regular written reports to the Project Architect / Contract Administrator on the progress of works on site.
To maintain accurate written and photographic records throughout the construction and defects periods of projects, in digital format.
To attend and contribute to site progress and technical meetings
To liaise with Building Standards and witness testing when necessary
In conjunction with the Senior Clerk of Works, to programme personal workload over a number and variety of projects.
To ensure familiarity and compliance with pre and post contract administration and office quality systems.
To maintain and develop skills and capabilities relevant to the post, keeping up-to-date with legislation, guidance, codes of practice and all other matters relevant to the post, including undertaking training as required.
As a member of the projects team within Strategic Asset & Capital Plan Management, to contribute to the general development of the team.
To be aware of all relevant health & safety responsibilities and duties and comply with Council policy, extending this responsibility to others who may be involved in or affected by the work undertaken.
Maintain and develop skills and capabilities relevant to the post, keeping up-to-date with legislation, guidance, codes of practice, technology, management competencies and all other matters relevant to the post.
Undertake such other duties and responsibilities that may be reasonably required by the service.
Closing date: 16/12/2018
For more information and to submit an application, please go to: https://bit.ly/2Pjd5SJ
Assistant Clerk of Works
Ringway Jacobs - Colchester, Essex
Assistant Clerk of Works
External Construction
Assistant Clerk of works required for delivery & implementation of Large Scale Strategic developer funded highway schemes (including new estate roads), ensuring that any works are designed and constructed to the highest standards in accordance with the strategies and policies of the County Council. The role requires an attention to detail and careful coordination with the onsite developer management team. The role also includes the inspection of residential vehicle crossings countywide.
If you would like to join the team, please click here to apply https://www.ringway-jacobs.co.uk/opportunities/assistant-clerk-of-works-external-construction-essex
For further information, please contact Julie Welsh: 01245 204950 or visit our website www.ringwayjacobs.co.uk