Construction Skills Certification Scheme
Most people who work in construction are familiar with Construction Skills Certification Scheme (CSCS) cards. It's the card used by the construction industry to provide proof that individuals working on construction sites have the required training and qualifications for the job they carry out.
The Scheme keeps a database of people working in construction who have achieved or are committed to achieving a recognised construction related qualification. Successful applicants are issued with a card giving them a means of identification and proof of their training and qualifications. Applicants must also pass a Health, Safety and Environment test before a card can be issued.
The majority of principle contractors and major home builders require their construction workers to hold a valid CSCS card before allowing them to work onsite.
Cards cost £30 and the Health, Safety & Environment Test is £19.50. Applying for a card can be done directly by you or your employer.
Types of CSCS Skills Cards
There is a range of CSCS cards. The cards are colour coded and cover people such as Trainee, Graduate, Experienced Worker, Site Operative, Craft, Management, and in our case a Professionally Qualified Person.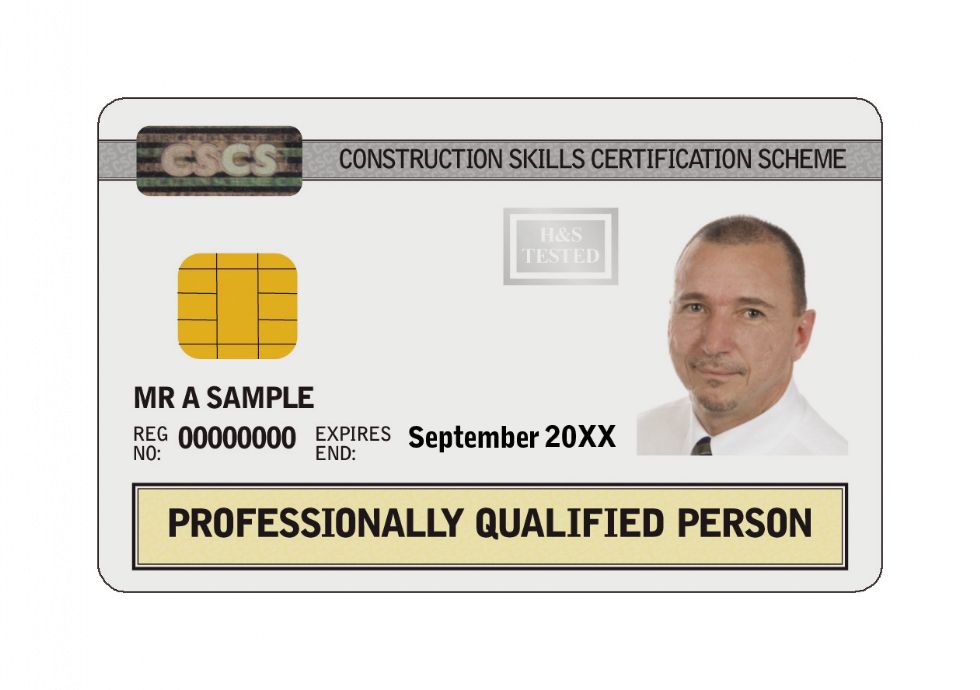 WHITE & YELLOW – PROFESSIONALLY QUALIFIED PERSON CARD
The white and yellow Professionally Qualified Person (PQP) card is available to competence assessed members of the ICWCI.
This card is valid for five years.
All applicants must pass the CITB Managers and Professionals Health, Safety and Environment Test (https://www.cscs.uk.com/applying-for-cards/health-and-safety-test/).
Applicants will need to supply proof that they are members of a professional body in the form of:
• A membership certificate or card
• An up-to-date letter or email from the professional body
For renewals, applicants must supply a letter or email from the professional body confirming that they are still a member of the organisation.
You can also apply for this card over the phone by calling 0344 99 44 777 you will need to email evidence of your professional membership to cscs@citb.co.uk prior to calling.
Cards are valid for five years and can be renewed on re-verification of the PQP criteria. ICWCI can assist members by providing the declaration to support an application.
For more information view the CSCS website at www.cscs.uk.com.