Irish Taoiseach visits Dublin housing project.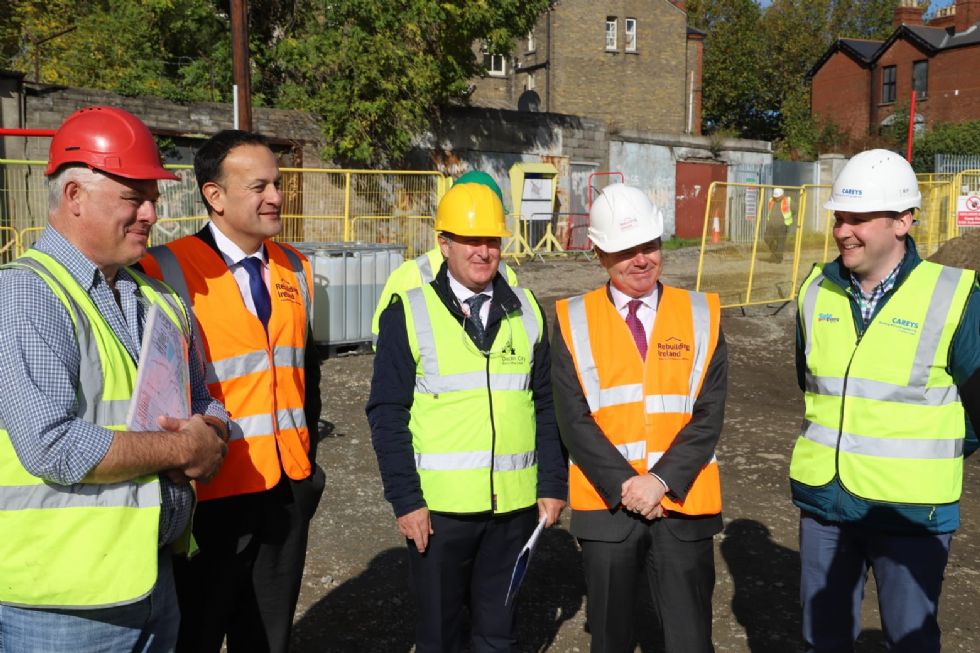 The photo shows Ireland's Taoiseach Leo Varadkar (equivalent of the UK's Prime Minister) and Minister for Finance Pascal Donohoe, visiting O'Devaney Gardens recently, which is one of the major regeneration housing projects taking place in Dublin City Centre on behalf of Dublin City Council.
One of the Dublin Chapter's members Paul Valentine is the Building Inspector on this project.
The photo shows from left to right:

Paul Valentine MICWCI, Building Inspector Dublin City Council
Taoiseach Leo Varadkar ( Irish Prime Minister)
Tony Flynn, Executive Manager Dublin City Council
Paschal Donohoe, Minister for Finance, Irish Government
Ray McAdam, Councillor Dublin City Council