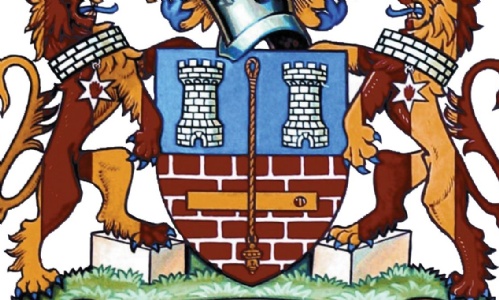 Message from ICWCI President Dermot Russell FICWCI - July 2021
Given the topical issue around quality in construction I thought this month I might talk a little about this topic and in particular 'building performance'.
It's probably worth noting that a completed building has particular performance requirements to meet, such as, to keep out the rain, keep in the heat, provide adequate daylighting and ventilation, provide certain levels of comfort and safety, provide protection to spread of fire and means of escape in case of fire and so on. We just have to look at the title of each 'part' of the building regulations to consider the performance requirements of buildings. The aim of building regulations is to set down minimum standards of design and construction so that buildings are safe, healthy and comfortable for the end user. If the building fails to meet the required performance levels, then it must be considered to have failed in that particular area, i.e. it is defective.
Some years ago, the Building Research Establishment (BRE) provided a definition for 'faults and defects'. It said, a building fault may be described as "a departure from good practice as defined by criteria in building regulations, standards and codes, published recommendations of recognised authoritative bodies, and (for faults of site origin) a departure from design requirements where these were not themselves a fault". A building defect, on the other hand, is "a shortfall in performance as a result of a building fault". In short, therefore, a 'defect' is a result of a 'fault'.
With modern information technology and a wide range of apps in modern day construction, we might wonder at times if we have lost sight of the basics, and so from time to time is it worthwhile to bring ourselves back to those very basic, first principles, when attempting to resolve particular issues and when called upon to provide advice? This brings us back to 'building performance' and what exactly this means. In a previous Site Recorder article, I referred to the three main KPI's for measuring performance of the construction process, time/programme, budget and quality. The main concerns of clerks of works/construction inspectors is of course with the 'quality' requirement. I further referred to a fourth KPI that has been mooted, that of the 'operational performance of the asset', or if you prefer, the performance of the building in use. I proffered the view that this measure of performance is already encompassed in the 'quality' requirement, i.e. get the quality right and 'performance in use' will look after itself. This is an indication of how wide ranging and important the 'quality requirement' actually is.
To develop this topic a little further, it is worth stating that not all faults eventually lead to a shortfall in performance i.e. a defect, but all faults have the potential to do so. There is a difference between a 'defect' and a 'fault' and it may be useful from time to time to dwell a little on this matter. It may be worth remembering that every defect is in fact the result of a fault. The defect is the evidence; it's what we see. What we need to determine on each occasion is the source of the defect i.e. what was the fault that caused or contributed to the defect. For example, we can easily see the presence of dampness, that's the defect, but what is the source of the dampness? How did the dampness occur? Also, it can be readily and easily seen that a wall has cracked, but what caused it to crack? The reasons could be one of many. What was the fault that led to the defect? Also, if the building is not properly maintained defects are likely to occur in some form. To put it another way, it does not take an expert or a professional to know that a defect is present in a building, with some exceptions, most people are capable of doing this.
Where the expertise is required is in establishing the fault. What was the error that led to the defect? Taking the dampness as an example, it could be due to ingress of moisture, leaking pipes, roof coverings or flashings, condensation and so on, and similarly for cracks in the structure. I believe for a clerk of works/construction inspector it is important to make this distinction as an aid to narrowing down the potential problem and therefore provide reliable and effective advice, whether in a new build or existing buildings. The identification and source of defects in existing buildings will often fall into the lap of the building surveyor, although many clerks of works, depending on their particular engagement, may also face a surveying role and advising with regard to existing buildings, including heritage buildings.
It is also important, in my opinion, for clerks of works/construction inspectors involved with new builds, to consider the same approach i.e. distinguish the defect from the fault. In such instances however the clerk of works/construction inspector will be looking at the potential for defects to occur based on a fault in construction that they witness. This is where the clerk of works/construction inspector's expertise, knowledge, experience and competence sits. I welcome any comments, feedback or contributions from members on this issue.